SEBI's Regulation for OFS Against Retail Investors Interest
The Securities and Exchange Board of India, SEBI the guardian for Investors across the board in Capital markets in India has devised & designed a severely flawed Offer For Sale [OFS] regulation against the Retail Indian Investors.
On the very face of it you will probably think the author of this Article is Insane, but ask yourself how many shares did you get allotted in the recently concluded Power Finance Corporation OFS by the Government of India ?
The Govt of India to maximize its returns stopped announcing the OFS in advance as speculators would drive down the prices and also make a killing by virtue of Read more
Wonderla Holidays – IPO Review / Recommendation
Wonderla Holidays Ltd (Wonderla), founded in 2002, is one of the largest amusement park operators in India promoted by the same promoters as that of V-Guard Industries Ltd.
The company, currently, owns and operates two amusement parks under the brand name 'Wonderla'.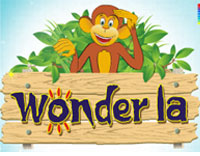 The company also owns and operates a resort besides an amusement park in Bengaluru under the brand name 'Wonderla Resort', which has been operational since March 2012.
Wonderla has a proven track record of managing amusement parks with established brand equity. The company has been able to maintain high standards of safety and hygiene, which has been able to attract organized visits from schools, colleges and corporate segment.
Wonderla has developed an in-house Read more
Subscribe to PowerGrid FPO at Cut-Off
PowerGrid Corporation of India's FPO is an attractive opportunity to own the fast-growing (19% net profit CAGR in FY13-17) near monopoly regulated power utility with stable RoEs (~16% in FY15/16).
Whilst 10% equity dilution at Rs90/share was the ideal scenario, the 13% dilution at Rs85 (the lower band of the FPO) would raise enough equity to meet the equity needs up to FY15E/16E capex. The allowed return on equity in 2001-04 and 2004-09 was 16% and 14%, respectively.
The CERC increased the regulated RoE to 15.5% + 0.5% incentive for timely completion of the projects.
After aggressive bidding in the initial eight Read more
Why Powergrid is going for FPO ?
Powergrid Corporation acknowledged that its decision to go in for a 15% follow-on equity offering (FPO) is arguably contrary to its stance in recent investor interactions, wherein it has indicated: 1) the need for fresh equity is not envisaged in its base case business scenario, and 2) a firm decision on the issue would be taken after examining the FY15-19
regulatory returns regime to be finalized by regulator.
Investment opportunities are growing, all of which would cumulatively require a sizeable equity infusion – in the past few weeks PWGR has won a bid-based project Read more
What is the Basis of Allotment for New IPOs – CARE Ratings, Bharti Infratel, etc for Retail Investors?
The Controversial Regulator of Indian Securities Market, SEBI on the 16th of August passed an order which will affect the Basis of Allotment in the Retail Individual Bidders Category.
The SEBI Order said,
With a view to increase the reach of IPOs to investors Read more
Thejo Engineering – First SME IPO – Review and Recommendation
The Govt and SEBI has done only one commendable job in the last 3 years, making all necessary arrangements for SMEs in India to go Public in a separate SME Section opened by the National Stock Exchange of India.
Thejo Engineering was established as a partnership in 1974, Thejo's mission was to provide maintenance of conveyor belt systems and since then has come a long way.
Pioneers in the cold vulcanization technology, Thejo is one of the few companies in India with facilities for manufacturing, sales and servicing of specialised engineering products.
Decoding Wonderla Holidays' Q1 Performance
Thejo today is India's only comprehensive solution provider in the bulk material handling, conveyor systems, mineral processing and corrosion protection sectors.
Objects of the IPO
Thejo is currently unable to serve the requirement of many clients due toRead more
Next Page »