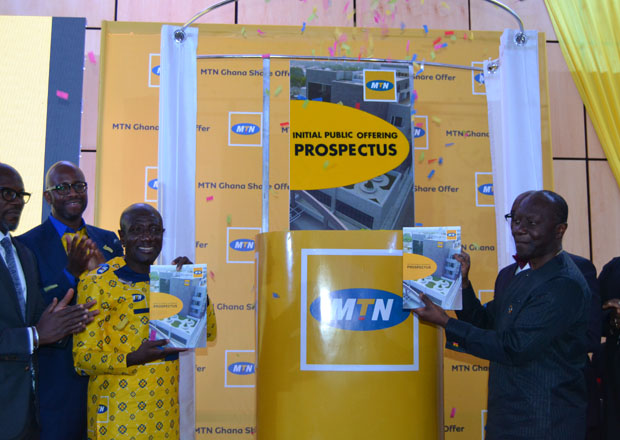 MTN's Ghanaian unit lifted its target for an upcoming initial public offering (IPO) by more than a half to 3.48-billion cedis ($787m), according to two people familiar with the matter.
Africa's biggest mobile-phone company by subscribers is preparing to list a 35% stake in its Ghanaian business on the local stock exchange, valuing the unit at about $2.2bn.
While the bourse estimated the value of the stake at about 2-billion cedis in February, the assessment was raised after a fresh valuation of the company, said the people, who asked not to be identified because they are not authorised to speak publicly about the matter.
Get Digital Versions of Graphic Publications by downloading Graphic NewsPlus Here.
Also available in the Google Play Store and Apple App Store
The IPO sale was likely to start in April even though the Securities and Exchange Commission still needed to approve the listing's prospectus, said the people.
Ten times
Pala Asiedu-Ofori, a spokeswoman for MTN in Accra did not answer calls or immediately respond to text messages seeking comment.
A spokesman for MTN Group in Johannesburg declined to comment when contacted by phone.
If successful, the IPO share sale will exceed by more than 10 times the Ghana Stock Exchange's previous biggest IPO, when Agricultural Development Bank raised 326-million cedis in December 2016. MTN is listing the stake to meet conditions agreed to in 2015, when it acquired the right to use spectrum that can carry high-speed mobile data for customers.
topstories, MTN
MTN Ghana IPO