Kingi Te Ahoaho Tāhiwi was born at Otaki in 1883. His father, Rāwiri Tāhiwi, was of Ngati Raukawa, and his mother, Keita Koa (a.k.a.
Keita Pera / Kapu Meaha), was Te Arawa. Here is their family tree Whakapapa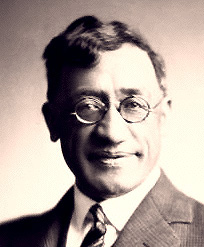 It was a musicaly inclined family, with Kingi's parents being involved in both brass band and choral activities.
Kingi's sister Hopaea Tāhiwi was the organist at Rangiatea Church for 40 years, and Weno Tāhiwi was a noted pianist and mezzo soprano.
Weno, with her brother Henare and sister Hinehou, became well known in trans-Tasman music circles as The Tahiwis. You can hear the three of them singing He Puru Taitama and other songs on an archival CD of their 1930 Sydney recording session. See here
Kingi was educated at Te Aute College from 1896 to 1901, and then joined the staff there for another five years, after which he worked for the Otaki office of a Wellington law firm as an interpretor.
It was during this period he wrote He Puru Taitama.
In 1915 he was appointed to the Native Department as clerk and interpreter, and in 1922 was appointed to its head office in Wellington, where he was interpreter on many occasions to the prime minister and many members of Parliament.
Ipo i tai tai ye
He continued there until his death in 1948.
A rugby and hockey enthusiast, he was a provincial rugby referee, and later manager of several touring Maori All Black teams in the 1930s.
Kingi composed his music with the aid of a five-string banjo, and then other musicians adapted his music for the piano.
Kingi Tahiwi's most-sung composition today is 'Haere ra e Hine'. Other compositions of his include 'Aue e te iwi e', 'To ringa e hine', 'Kaore he wahine', 'Takiri atu takiri mai', 'E whiti te marama', 'Ka marangi te wai' and 'Hinemoa', and he also composed Maori lyrics for Brahms Lullaby, He moe rā te tau.