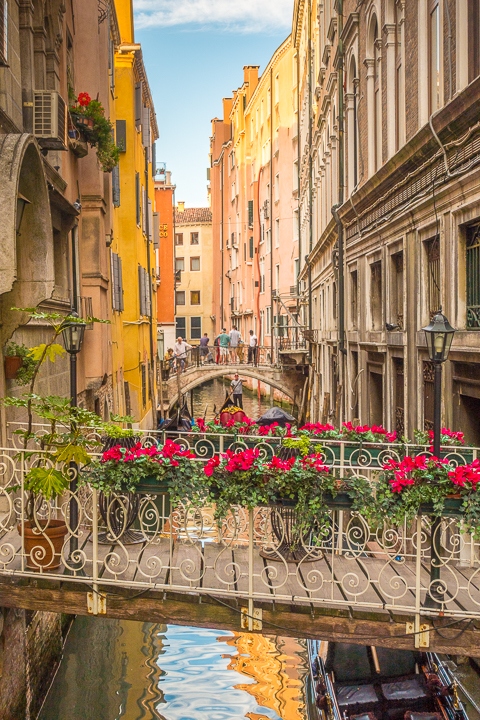 I don't think it matters, to be honest....apart from avoiding Mondays when Italian sights/sites/museums may be closed.
And perhaps Sunday too, because churches tend to hold more services (or their only mass that week).
Venice is busy year-round and tour groups/cruises can and do arrive on any day of the week.
You could check your dates here to see which cruise ships are in the Marittima berths:
http://www.vtp.it/calendario/
but that won't help in terms of tour groups from elsewhere etc.
My only advice would be to start your (longish) daytrip from Rome as early as you can, so you can be in Venice early, My own experience suggests that you won't come across many tour or cruise groups much before 10.30-11am, because they have to have breakfast & get organised etc etc,
The official Italian railway website in English:
trenitalia.com/cms/v/index.j...
shows the earliest fast train departure Roma Termini >Venezia Santa Lucia as 0650, arriving 1035.
That's definitely the train I'd take.
Things to know BEFORE you go to VENICE - Venice Travel Tips 2020