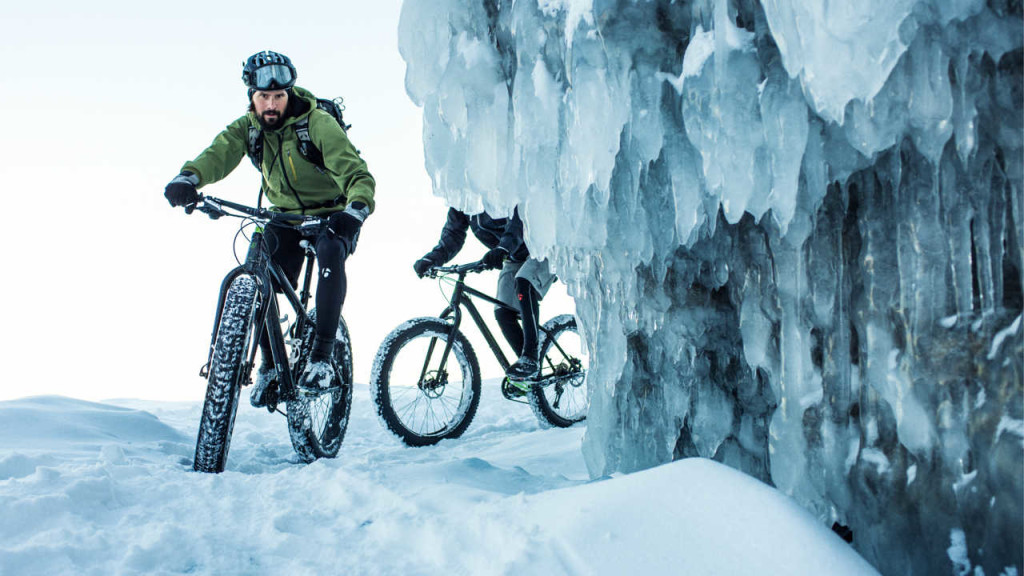 For many dedicated bikers, cycling is a year-round commitment.
Some have forgone a car in favor of a bike as their primary mode of transportation and have no choice but to ride through the winter.
Others simply can't bear to stay cooped up in indoor spinning classes all winter.
Whatever the reason, riders are braving winter weather on two wheels despite the discomfort — and in some cases danger — of these cycling conditions.
Riding in the winter is a decidedly different experience than the rest of the year — particularly on roads with consistent snow and ice.
The right bike to carry you through these snowy months could be the difference between a cold, but safe, ride to work and daily wipeouts on icy roads.
Whether you are ready to invest in a fat tire bike designed for winter riding or are just looking for a sturdier mountain or hybrid bike, here are the best two wheelers for you next winter cycling adventure.
Diamondback Clarity Internal Gear Hub Protects Against The Elements
One simple way to prepare for winter is to invest in a bike with internal geared hubs.
Snow and ice can damage the shifting components on a bike, which could lead to costly regular repairs if you plan to ride through winter.
Enclosing shifting components inside the hub protects them from the elements and could save you time and money down the road.
A good model is the Diamondback Clarity STI-8 Women's Bike.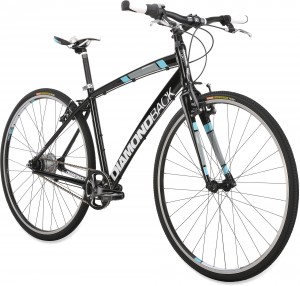 This hybrid 8-gear bike won't offer the best protection from severe snow or ice, but it's internal gear system makes it a good option for casual winter commuting.
Important features:
Bike Frame and Fork Material: Aluminum
Front Hub: Alloy, 32h
Rear Hub: Shimano Nexus, 32h
Weight: 26 Pounds
Wheels: 700c with puncture-resistant Kenda Kwik Trax tires
Price: Diamond Back Clarity REI price $649.00
*Tip to make it more winter-friendly: switch out the tires for studded wheels.
Try the Nokian Mount and Ground Studded Bike Tires from REI.
The Best Mountain Bikes For Winter Riding
Another dependable option for winter biking is to invest in a solid mountain bike.
Snowbikes Are Better Than Snowmobiles [BEST OF 2019]
The right mountain bike is sturdy enough to carry you safely through winter, and come spring take you up and down your favorite single track.
Some of our favorites are the Novara Ponderosa 27.5 Mountain Bike and the Yeti Bicycles 575 Xo1.
Novara Ponderosa Mountain Bike For Winter Cycling
The Novara Ponderosa 27.5 has 27.5 inch wheels provide traction to carry riders safely along icey roads.
The bike's Tektro Gemini SL hydraulic disc breaks, in turn, protect riders with state-of-the-art breaking capabilities, even in wet conditions.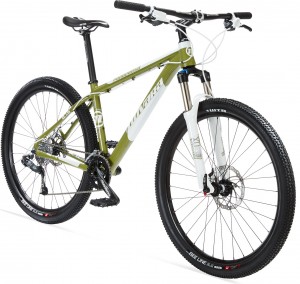 Important features:
Frame: 6061 triple-butted aluminum
Fork: Suntour XCT with 100mm travel with lockout
Front and Rear Hub: Joytech, 32h
Number of Gears: 20
Weight: 28.6 pounds
Tires: WTB Beeline Race, 27.5 x 2.2
Price: Novara Ponderosa 27.5 REI Price $1099.00
Yeti Bicycles 575 x01 Mountain Bike Offers Sturdy Protection For Winter Cycling
What makes the the Yeti Bicycles 575 x01 stand out as a good vehicle for winter biking is its AS suspension design, which arcs the rear wheel forward and shortens the wheelbase slightly.
The design provides more length in the 575's frame and a slacker head tube, which ensures stability.
The bike's 27.5-inch wheels provide further stability and support.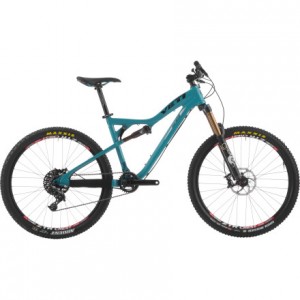 Important Features:
Best Fat Tire Bikes For Winter
Now, for those of you fully committed to riding every day this winter — and winter days for years to come — then a fat tire bike is the ultimate vehicle to carry you along.
The big wheels of fat bikes cover about twice as much surface area as a traditional mountain bike and feature extra large treads.
This means more stability and superior traction snow and ice.
Ultra-shock-absorbent tires makes for an even smoother ride.
The best part of riding one? They promise to make you look like a badass.
Two of the best Fat Tire Bike models are the Trek Farley and the Surly Pugsley — the original fat tire bike.
Trek Farley Rides Is A Lightweight Fat Tire Bike For Winter Cycling
Consider the Trek Farley a hybrid of a mountain bike and fat bike.
The ultralight frame — with the same forward-leaning design of Trek Mountain bikes — makes it ride like a mountain bike. The bike's wide tires and unique fat-bike suspension system, in turn, gives it the winter protection a fat bike.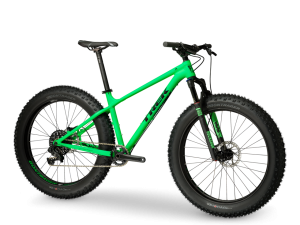 Important Features:
Frame: Platinum Aluminum
E2 Tapered Head Tube provides stiffness without the added weight
Gears: 1×11 system provides super-light simplicity
Internal derailleur routing provides added protection from the elements
Price: Farley 8 $3,149.99, Farley 6 $1,869.99
Surly Pugsley Is The Original Fat Tire Bike For Winter
The Surly Pugsley was designed and tested in Minnesota winters.
This should be enough to convince you that it is a good vehicle for winter riding.
Considered the first mainstream snow bike, the Pugsley has a durable steel frame and big-knobbed tire tread that make it for snow-packed roads.
Again, it was designed in Minnesota.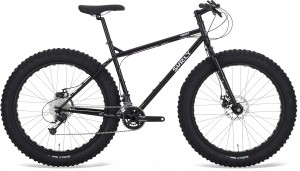 Important features:
Frame and Fork: 4130 Chromoly steel.

Frame's double-butted tubing in main triangle adds strength

Gears: 18
Wheels: 26 inches
Front Hub: Surly Ultra New, 32h
Rear Hub: Shimano Deore, 32h
Tires: Surly Nate, 2.6×3.8
Price: Surly Pugsley REI price $1,750
Feel ready to tackle your city's snowy streets? Keep us posted how it goes this winter!